STEGANOGRAPHY:
That is:
THE SURE ART
OF DISCLOSING
THE INTENTION OF
ONE'S MIND TO THOSE WHO ARE ABSENT
THROUGH SECRET WRITING;
BY
THATMOSTREVERENDANDFAMOUSMAN,
Johannes Trithemius, Abbot of Sponheim, &
Most Perfect Master of Natural
Magic.
PREFIXED TO THIS WORK IS ITS KEY, OR
a true introduction, composed by the Author himself;
HERETOFORE MUCH DESIRED BY MANY,
though seen by very few:
But now brought into the public domain for the sake of Students of
secret Philosophy.
With the Privilege & consent of his superiors.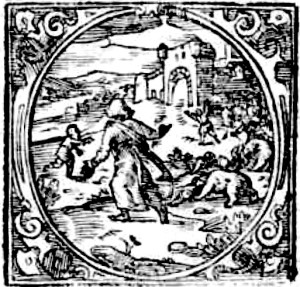 FRANKFURT,
From the Printing Press ofMatthias Becker,Financed by
Johannes Berner.
---
In the Year 1606.